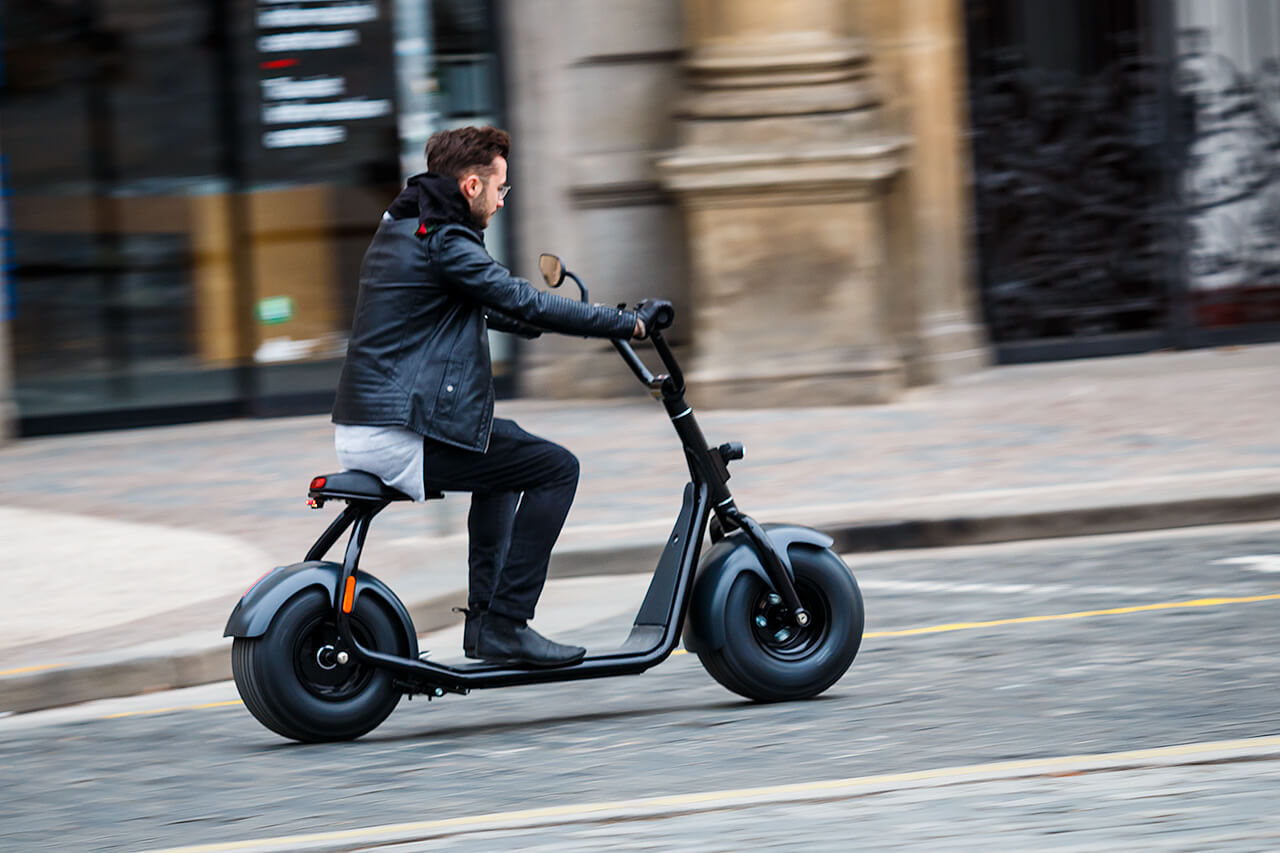 SCROOSER
SCROOSER is a unique electric scooter designed and manufactured in Germany.
It is one of a kind, pure perfection. It entirely changes our outlook on transport.
Its simple design serves a single purpose- magnificent riding experience. There is an innovative interior behind SCROOSER's stylish simple exterior.
You can rest assured SCROOSER will get you to your destination in style.
Get on!
SCROOSER's impulse drive technology will activate with your first push off the ground. Your muscle power will be enhanced by an electric engine and this will enable you to reach the speed of up to 25km/h.
The engine itself has a sixth sense technology which analyses the power of your push to adapt to the desired speed. The engine is both heart and the brain of SCROOSERU.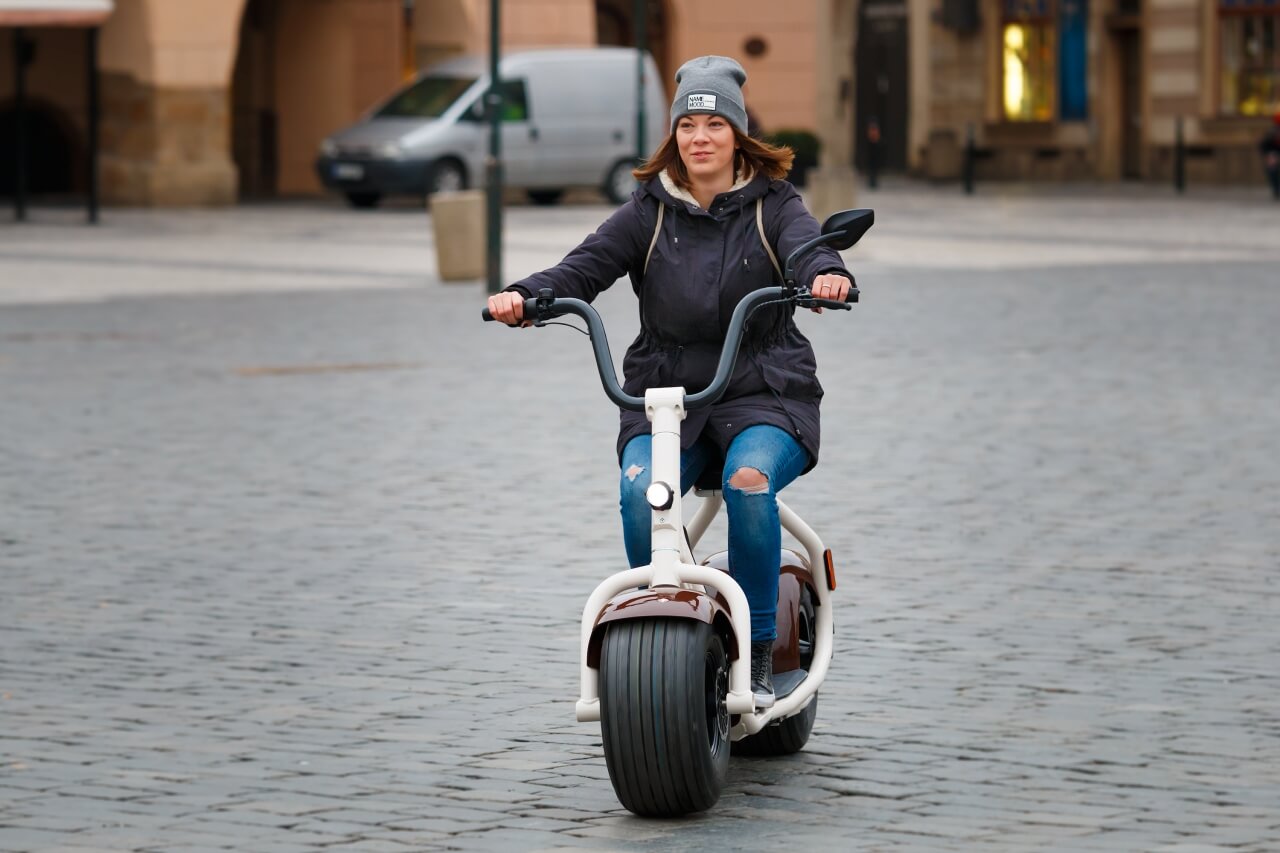 Who is in charge?
SCROOSER is powered by a 36V rechargeable battery. It is well hidden and you won't see it very often as it only needs charging after approximately 55 km of riding. It reaches 80% of its capacity after only 2 hours on charge. Even though it is well hidden don't worry about taking it out, it doesn't play hard to get.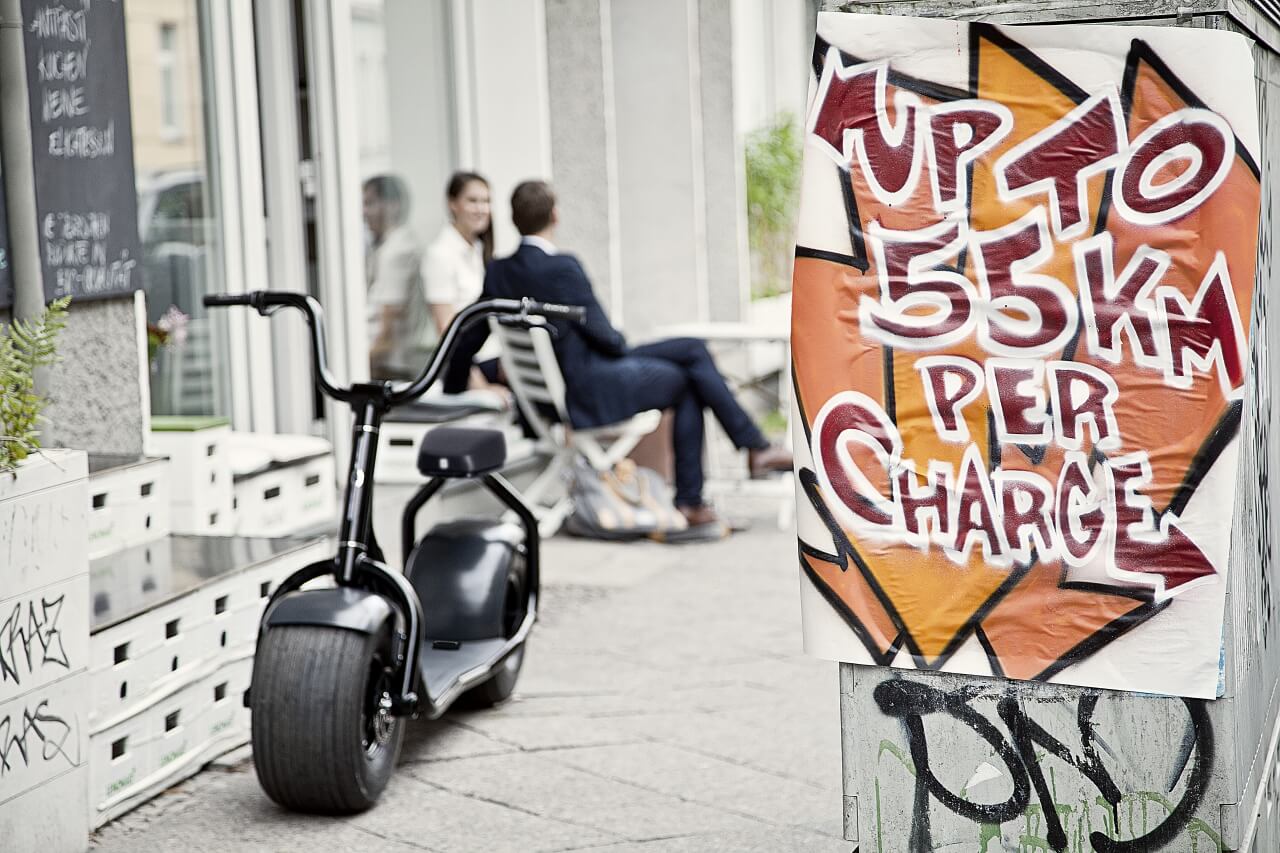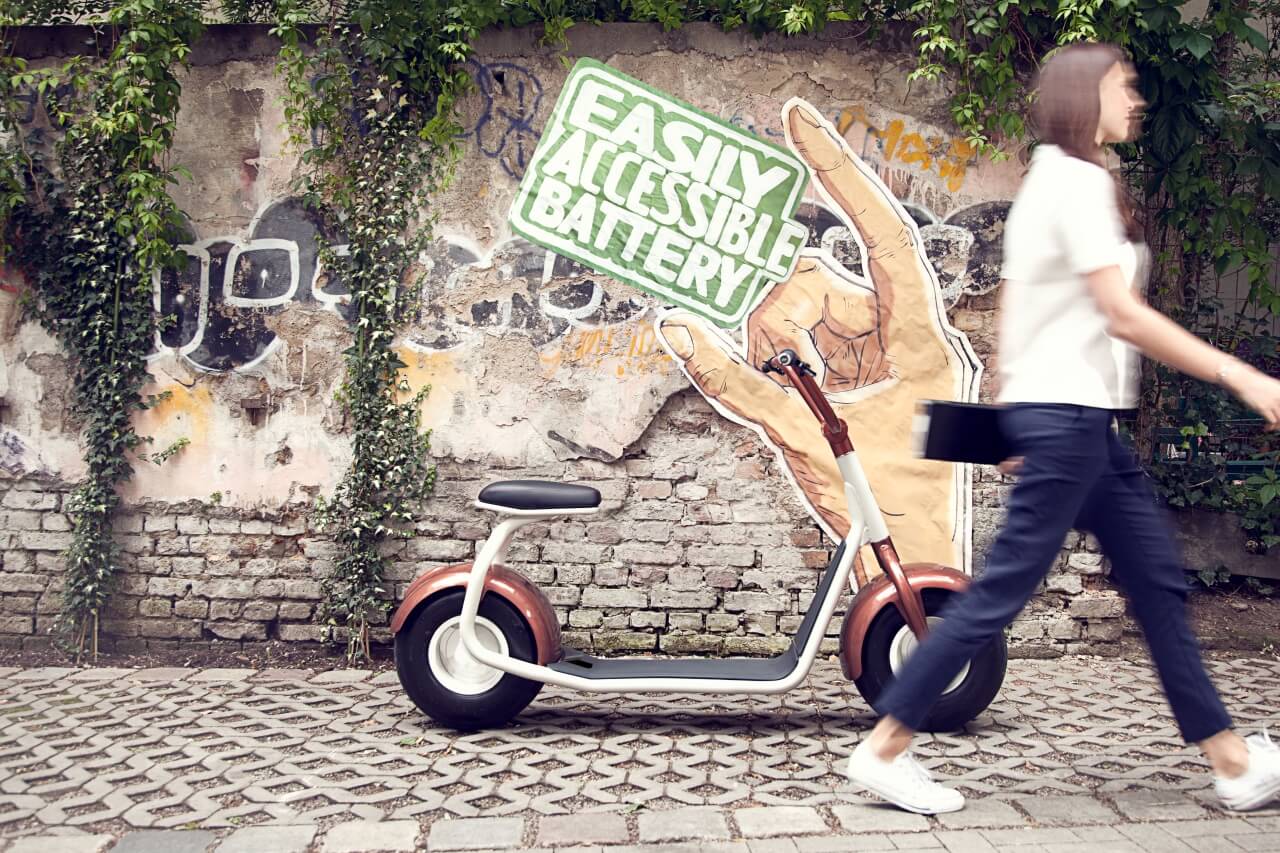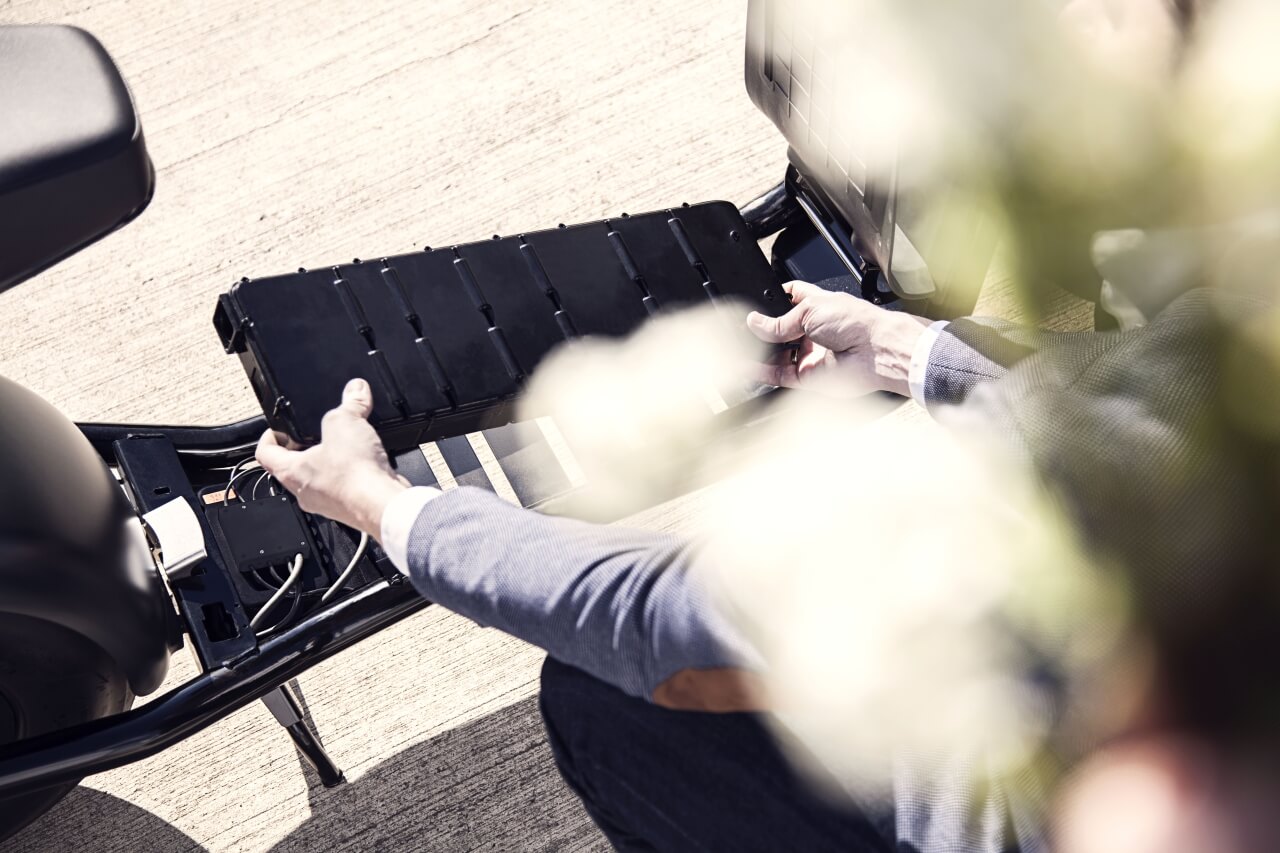 Pure
123 350 Kč
Our basic model with perfect design. This model has black handlebars and comfort seat.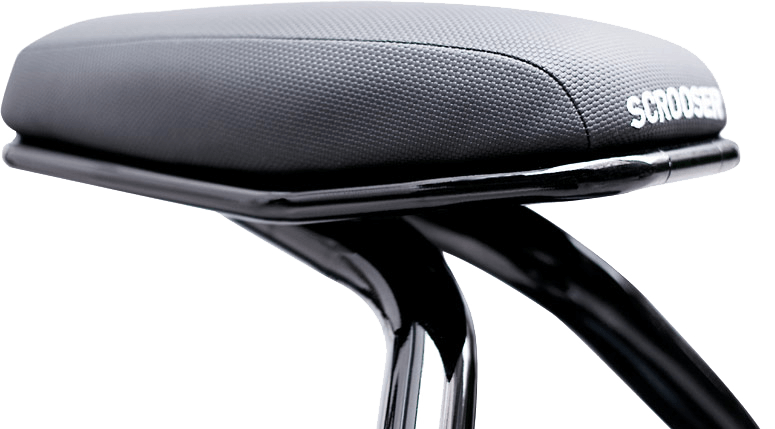 Prime
130 510 Kč
This model offers more comfortable seat with colour coordinated handlebars.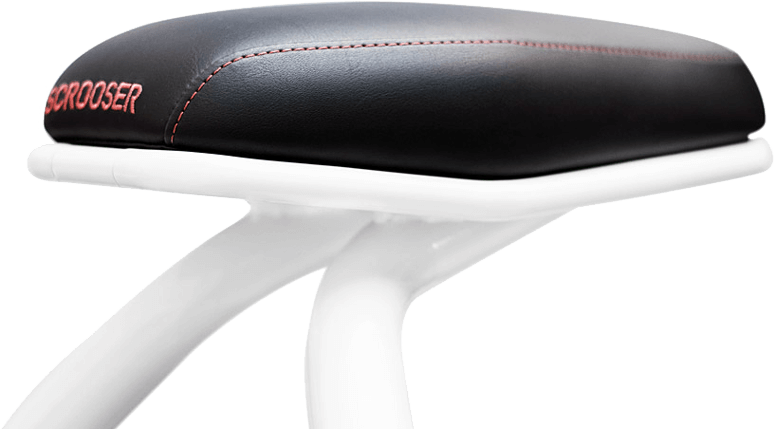 Technické specifikace
| | |
| --- | --- |
| Frame: | Steel |
| Front brake: | Hydraulic Disc Brake |
| Rear brake: | Mechanical Disc Brake |
| Tires: | 18 x 9,5 - 8 |
| Seat height: | 700 mm |
| Distance axles: | 1290 mm |
| Total length: | 1760 mm |
| Total width: | 805 mm |
| Handlebar height: | 1100 mm |
| Own weight: | 56 kg without battery |
| Allowed total weight: | 150 kg |
| Motor power: | Electric wheel hub motor: 500 W, max. torque: 65 Nm |
| Battery: | Lithium-ion battery 36 V, 20 Ah, 728 Wh |
| Charging time: | 2.5 - 4 hours |
| Speed: | 6 | 20 | 25 km/h |
| Range: | Up to 55 km |
contacts
PHONE
+420 773 677 208
EMAIL
info@scrooser.cz
SHOWROOM ADDRESS
SCROOSER Prague
Saská 6
Praha 1 - Malá strana
118 00